Pheasant Hollow Farm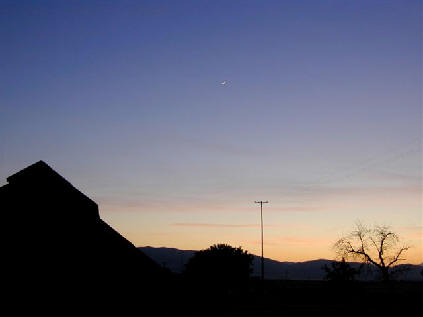 "Everybody seems to wonder, what it's like down here.
Gotta get away from this day to day running around.
Everybody knows this know where"
Neil Young with Crazy Horse
As more and more Americans are choosing to transition from the Standard American Diet to the more healthful vegetarian, vegan or raw vegan lifestyle a need has arisen for guidance in the process of making this a complete lifestyle change.
At Pheasant Hollow Farm and Uncooked Creations, our goal is to help you to transition in a safe and comfortable way to a primarily vegetarian diet with an emphasis on the raw vegan lifestyle. At our retreats you will learn how to shop, plan and prepare luscious meals that are simple and easily fit into just about any lifestyle. Lessons in gardening, sprouting and juicing are also offered. Each retreat is tailored to the needs of the individuals involved. You will work together with us, preparing delicious meals. Then, everyone will sit down to enjoy the fruits of their labor.
Whether developing recipes or teaching, Chef Debi strives for ease of preparation and efficiency in the kitchen without compromising authenticity or quality in the finished product. Her style and wit will keep you entertained and we are sure you will find the comfortable farm setting a unique pleasure.
<![if !supportLineBreakNewLine]>
<![endif]>